BLUE HERON SCHOOL OF WOODWORKING INSTRUCTOR BIOGRAPHIES
Max Monts
Max is a wood turner and retired school teacher and has worked with wood for most of his life. Max started to turn wood on his lathe 18 years ago as a hobby; now turning is his passion. His work can be seen in several art galleries in Bloomington (including the Blue Heron Gallery) and Nashville, In (https://www.hoosierartist.net/max-monts.).
Roger Kugler
Roger is a professional woodworker and has owned Hoosier Woodworks since 2002. He specializes in wood products for the home and sells extensively online. He also does custom projects and restores antique wooden canoes. He has taught woodworking in central Indiana for many years. www.hoosierwoodworks.com, 812-325-9823
Marc Tschida
Marc Tschida is the founder of Bloomington-based Press Puzzles. A self taught puzzle maker, he utilizes scroll saw, laser cutter and coping saw to cut intricate wooden jigsaw puzzles. Tschida began using a scroll saw in 2012 as a hobby and over four years grew his puzzle making craft into a full-time job working under the banner Press Puzzles. His scroll saw cut puzzles are included in the Slocum Puzzle Collection at Indiana University Lilly Library in Bloomington and at The Strong National Museum of Play in Rochester, New York. Tschida is also an alumnus and current instructor on puzzle making at the Marc Adams School of Woodworking in Franklin, Indiana. https://www.presspuzzles.com
Jon is an accomplished designer and woodworker with 28 years of experience. He and his life partner Patricia create expertly crafted wooden boxes that are transformed with graphic images and phrases to create beautifulworks of art. Their works are reminiscent of tattoos on wood, thus their business name TattooDreams.
Michael Boyd - Pyrography
Michael has been woodburning since he was 8 years old. He learned from his Grandfather who taught him how to make extra money by woodburning house numbers for people in his community. He loves this traditional art form and continues to search for new technique to increase his skill.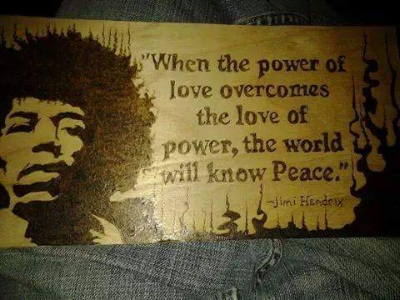 Michael began furniture making after receiving a BFA in Sculpture from Indiana University in 1976. He first worked for local furniture maker Paul Caudell where he learned the basics of woodworking. After working for Paul, he began designing and building custom furniture for Bear Creek Designs, one of the three original owners of Trilogy Gallery in Nashville, IN. In 1979 Michael opened his own business building custom residential and commercial furniture and cabinetry for the local and regional markets. In 2015 Michael opened Blue Heron Woodworking Supplies. After receiving requests for classes from many of his customers, the Blue Heron School of Woodworking was started in January of 2018.